1 for 12.97, 2 for 19.97!!!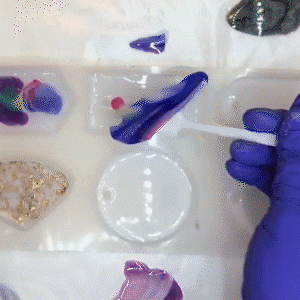 Easily squeeze out and has a tip to aim and be inserted into target place. Dries down quicker than conventional crystal glue which takes HOURS.
Glassy, glossy, crystal clear finish that is 100% waterproof and scratch, yellowing resistant. 
Anything you can think of, you can make jewelry, bracelets, necklaces, keychains, and even small decoration for your
home and office.
The glue is free from any harmful chemicals and made of environmentally and skin friendly ingredients. 
Contains 50g of products that can make numerous amounts of jewels from, and the more the cheaper!
PACKAGE INCLUDES
1 x 50G UV Hard Type Crystal Glue
Note: Shipping Time May be 2-4 Weeks Longer Due to High Volume of Orders